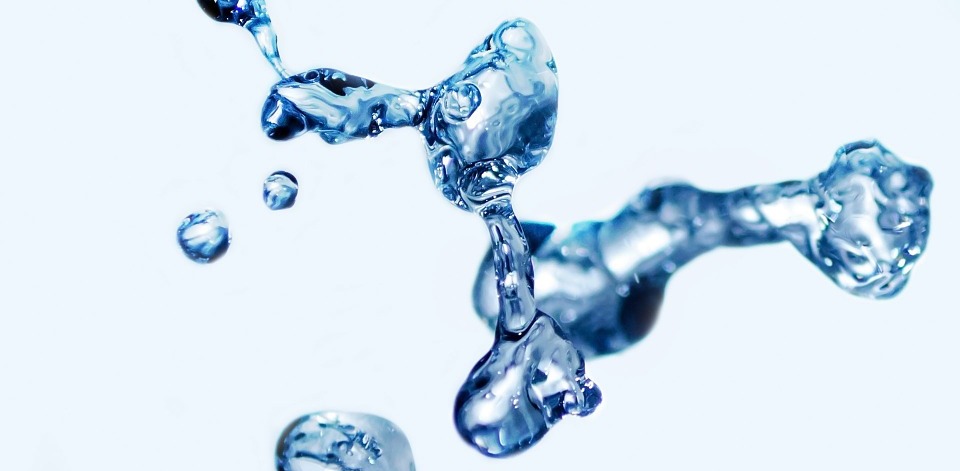 The Simple Pump Difference!
The Simple Pump™ is remarkably easy to install and operate. Designed, engineered and crafted with one goal in mind, to provide decades of easy-to-use reliable service, Simple Pump™ is miles above the competition in all aspects of modern hand pump technology.
Versatile
Other hand pumps on the market are all about compromise in design, engineering and application. Want a hand pump for a shallow well of 25 feet or less? Use this one. Have a deep well of 150 feet or more? Use that one over there. Already have a submersible pump installed in your 4″ well casing? Sorry, can't do that. Want to motorize the pump? Whoops, we don't offer that at this time.
None of these issues are a problem for the Simple Pump™.

Do you own a deep well?
For decades it was common knowledge you could not use a hand pump for deep wells. You just couldn't. This is no longer correct.
The precision manufacturing process that produces the Simple Pump enables it to pump from as deep as 325 feet of static water level. Incredibly, only moderate effort is required to hand pump up to 5 gallons per minute from that depth. (More info.)
In fact, with our optional 36 inch hand operated lever, even a child can pump water from this depth. No other hand pump on the market can match the ease-of-use afforded by Simple Pump™. Try pumping water for a few minutes using the other pumps on the market and see how quickly you tire from the effort.
Not with the Simple Pump™.
How about shallow wells?
The only difference between deep and shallow wells when installing the Simple Pump™ is the number of drop tube kits used. That and even less effort required to pump water to the surface. Everything else is exactly the same, from the pump head/lever assembly to the well casing cap to the actual water pump cylinder itself.
(When dealing with very deep installations or pumping into pressure from a deeper well, we might advise to use the 3 gallon per minute pump cylinder for slightly less volume but more ease of use.)
Original design, high quality stainless steel components and precision CNC machining are directly responsible for the wide range of applications effortlessly tackled by the Simple Pump™. This is the fundamental difference between all the other run-of-the-mill hand pumps and Simple Pump™.
But I don't want to haul water indoors with a bucket.
Then don't.
Because you don't have to if you don't want to. The very same engineering that enables Simple Pump to pump water from great depths also enables you to pump that water directly into your home's pressure tank….and from there to all your taps and toilets. Or uphill into a storage tank if that's what you want to do.
Think about that for a second. The power is out, and with it your submersible pump. You've already flushed the toilets in the house and there is no more water coming from the taps. With other hand pumps, the drill is well know and as old as the ages. Grab a bucket and head out to the pump. Fill the bucket with water, haul it back inside and dump it in the toilet tank. Back out to the hand pump, fill the bucket, haul it inside and fill the sink. And so on every time you need fresh water to flush the toilet, brush you teeth, boil some water to cook and so on.
And don't even think about a shower.
But not with the Simple Pump™. Using a FDA approved flexible fresh water hose commonly used with RV's (not included) just attach the Simple Pump to one end and the other end to an old style non-siphon outside house faucet, a standard yard/garden hydrant or directly to your home's water pressure tank. Once the hose is secured, simply pump water directly into the pressure tank, then turn on the taps and enjoy water right where you want it.
Since Simple Pump is so efficient, just a few minutes of pumping is required to pressurized your water tank. Need more water later? Once again, just a few minutes of effort is rewarded with water at your home's taps and toilets. It just doesn't get any better than this when dealing with emergency conditions.
To the best of my knowledge, no other hand pump on the market can match these capabilities. None!
Simple Pump™ is affordable.
Despite being the best made hand pump on the market, and the only hand pump Computer Numerical Control (CNC) machined from aerospace grade lead free stainless steel and aluminum (any metal part that contacts water is stainless steel), Simple Pump™ is significantly less expensive than any other 'comparable' hand pump out there.
That is a bold assertion and I encourage you to check my claim out for yourself.
Simple Pump™ is easy to install.
There is good reason it's called Simple Pump™. Simple design, simple operation and simple installation.
In fact, if your well has a pitless adapter, installation can be accomplished by you and a helper using simple hand tools such as Allen wrenches, vice grips and channel locks. Unlike many other hand pumps, no winches, hoists or other exotic specialized tools are needed to install Simple Pump™ in your well. On average, two-thirds of our customers install their own Simple Pump™ with no professional help needed. And best of all, none of our PVC drop pipe needs to be cut or glued. Everything screws together for a tight durable long-lasting connection.

Naturally you are more than welcome to enlist the services of a local professional installer if you so wish. Most installations can be finished in 2-4 hours, leaving you with a small installation bill and a working pump. If your submersible pump water pipe exits through the top of your well casing, it is advised you contract with a professional to conduct the installation since this might require more expertise and equipment than the average homeowner possesses.

Are you worried about freezing?



Don't be, because Simple Pump is freeze-proofed from the factory using the simplest of devices, a tiny weep hole drilled four feet down from the top. After use, this allows the water remaining inside the pump head to sink down below the frost line. If you use the optional Simple Pump ™ pitless adapter, there are no freeze issues what-so-ever.
Do you live in Alaska, the Canadian provinces or the northern states of the USA? No problem. We can custom drill your weep hole to any depth you desire at no additional cost. Many of our pumps are currently providing trouble free operation throughout the northern reaches of North America without any freeze issues. Even high winds aren't an issues with the Simple Pump™. (More details.)
Simple Pump™ will hold it's prime.
No need to pump the water all the way up the well each time you use the pump. Simple Pump™ will 'hold it's prime' for months on end, meaning the water already pumped up the drop pipe will remain in the drop pipe for months on end. This is a wonderful feature whether you use the pump daily, or on that rare occasion when the power goes out.
How reliable is Simple Pump™?



Simple Pump™ was designed and engineered for a lifespan of fifty years. You will grow old with your Simple Pump™ as your loyal and faithful companion. The principal benefit of CNC machining, in addition to increased efficiency, is precision fit and low friction, greatly reducing wear and tear on all moving parts. The pump cylinder itself contains easily replaceable seals that only cost $25. We include a replacement set of seals with your pump when ordered.
Most of our clients have reported seal replacement intervals of 3 to 10+ years depending upon how much they use the pump and the quality of their water. Graphite-impregnated bronze bushings are used at the three hand lever pivot points to greatly increase durability. This speaks volumes about the quality and durability of Simple Pump™.
Simple Pump™ is safe.
All the components used in the manufacture and construction of Simple Pump™ are Safe Drinking Water Act compliant. This is your drinking water we're talking about. There is simply no compromise when it comes to your safety.
Safe

and

secure!
Some of our clients have installed their pump at their vacation home, a second home (you snow birds know what I'm talking about) or even their bug-out location. And some of them are worried about leaving the pump head and lever exposed while they are away for weeks or months at a time. This is not a problem.
You can quickly remove the pump lever, loosen the anchor bracket and lower the pump head down into the well casing. This leaves your pump out of sight and out of mind, plus well protected by the well casing itself as shown in the image to the upper right. Plant some shrubs to hide the entire well casing and sleep well knowing your Simple Pump™ is safe and sound.
Last, but not least, we present our best and most unique feature – add-on motors.
Even if you never intend to use this feature (never say never) many clients love just knowing their Simple Pump™ is so versatile they can expand the installation at any time to incorporate motor driven well pumping using solar panels or converted AC to DC power. Precisely because of CNC machining, meaning screws and component locations are computer perfect, our optional DC motors, control boxes and associated components can be added at any time down the line with no concern if they will fit or not. Because they will.
But the best part is this. If for some reason a solar panel fails, a battery goes bad or something else breaks down, within 10 minutes you can quickly convert your motorized Simple Pump™ back to hand operation.
No other hand pump on the market offers the option to quickly change from hand to motor and back to hand operation using simple hand tools. In fact, the vast majority of hand pumps can never be converted to motorized operation, let alone converted back to hand.
Simple amazing!
As the president of Simple Pump, Gary Wittig, neatly summarizes, "We took all the benefits of traditional hand pumps – and improved them. Then we took all the disadvantages – and got rid of them. The result… an incredibly durable and efficient water pump that can last for generations."
I could not have said it better myself.
To request a Simple Pump™ quote customized to fit your water situation, please click here.
Further details on the advantages of using a Simple Pump are explained on "Why Simple Pump".
Plus the Simple Pump can fit into most wells alongside a submersible pump. More information here.