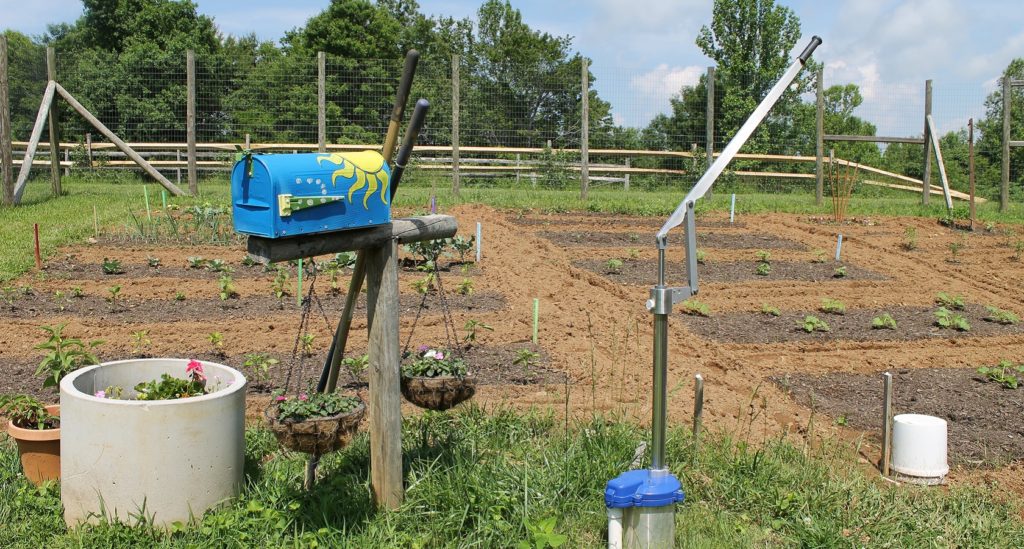 The Simple Pump, an elegant solution – a housewife's perspective…
While I enjoy the stories from Little House on the Prairie, pumping water and hauling it into the house in a bucket stops being quaint by the second trip. Like most American moms, I have only known the comfort and convenience of running water and indoor plumbing during my life. The last thing I want is to figure out another way when the unexpected occurs.
The Simple Pump is unique because it can pump water directly into my home. The kids can flush the potty and brush their teeth, business as usual. We can take a quick shower. The dinner dishes can be hand washed. Without much inconvenience we can supply our own clean water indefinitely.
Having the Simple Pump installed has saved us the time, effort and cost to stock and rotate cases of water for personal use during power outages. My husband tells me many generators are not powerful enough to run regular well pumps powered by electricity. Even those that can are only useful while the generator fuel lasts. With the Simple Pump as a backup system, I no longer need to be concerned with our water supply in instances when there is an extended grid down situation no matter the reason.
I like the design of the Simple Pump. It is sleek and made of stainless steel. We opted for a longer 36" handle on the pump, a brilliant idea for shorter people (with shorter arms) to pump with ease. At 5'4" I can easily reach the full range of motion to fill our pressurized water tank in the house without too much effort.
Keeping a modern household running can be complicated enough these days, even without the challenges of extraordinary times. Being able to provide our most basic need of water, literally at my fingertips, is hands down a good investment that helps me to sleep better at night.